In your browser go to the Four Site Web Console site to display the login page: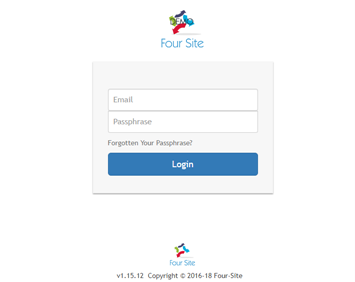 In the Login page enter your email address and passphrase into the fields and press the Login button. This will take you to the Home page.
If you have forgotten your passphrase, click the 'Forgotten your passphrase' link and enter your email address as directed. You will receive an email with instructions on how to restore access to your account within a few minutes.
If you have forgotten the email address used on your account, please contact your company administrator.