Selecting Inspections From The Inspections Table
To download inspection PDFs and set inspections tags you need to select inspections.
Single Inspection Select​
To select one inspection record in the Inspections table, click anywhere on the inspection's row. Your selection should be highlighted in blue.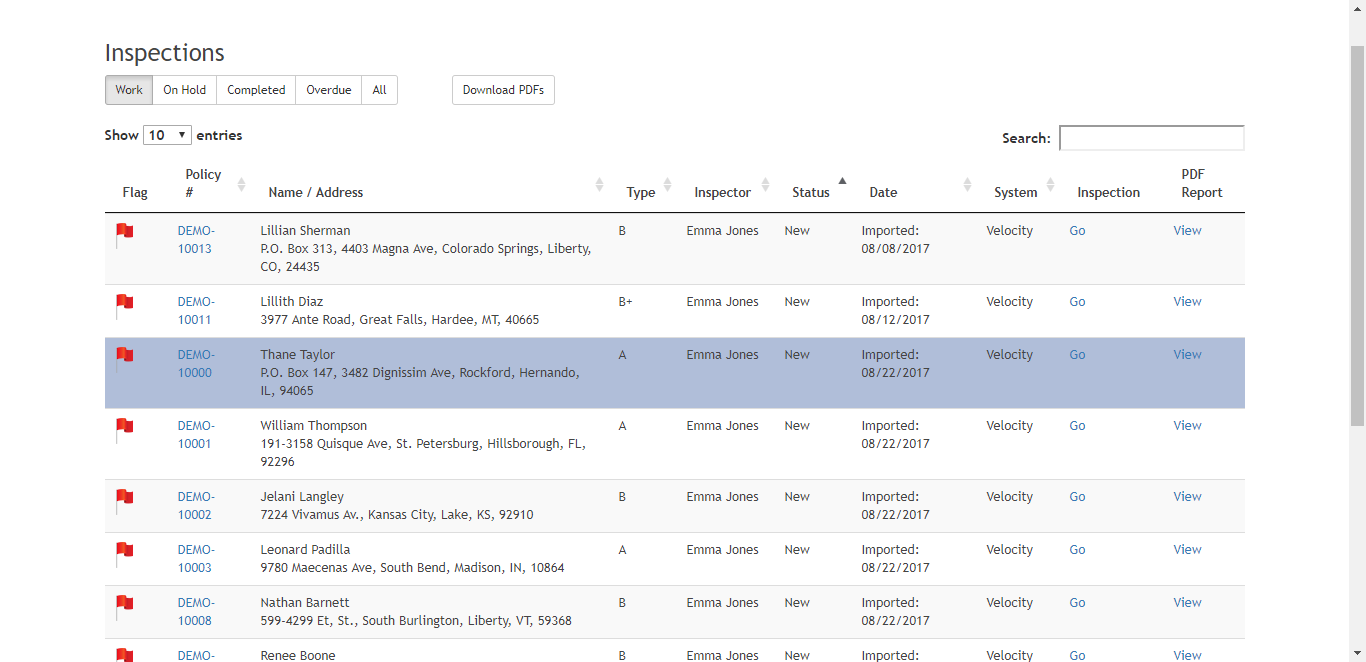 Multiple Inspection Select​
To select multiple inspections, hold the CTRL button (in Windows) or COMMAND button (in Mac) and click the items in the list to choose them, click all the inspections you want to download. They do not need to be next to each other. Click any inspection again to deselect it but remember to keep holding the CTRL button or COMMAND button down otherwise all inspections will be deselected.
If you want to select items that are adjacent, you can use the SHIFT key. Click the first item, then press the SHIFT key and hold it. Click the last item and release the SHIFT key.
All selected inspections should be highlighted in blue.