As your inspection work list grows, it can get more and more difficult to keep track of your inspections. Inspection Tags make managing your list of inspections simpler.
A tag allows inspections to be grouped together enabling you to filter your Inspection list, showing only those inspections with that tag.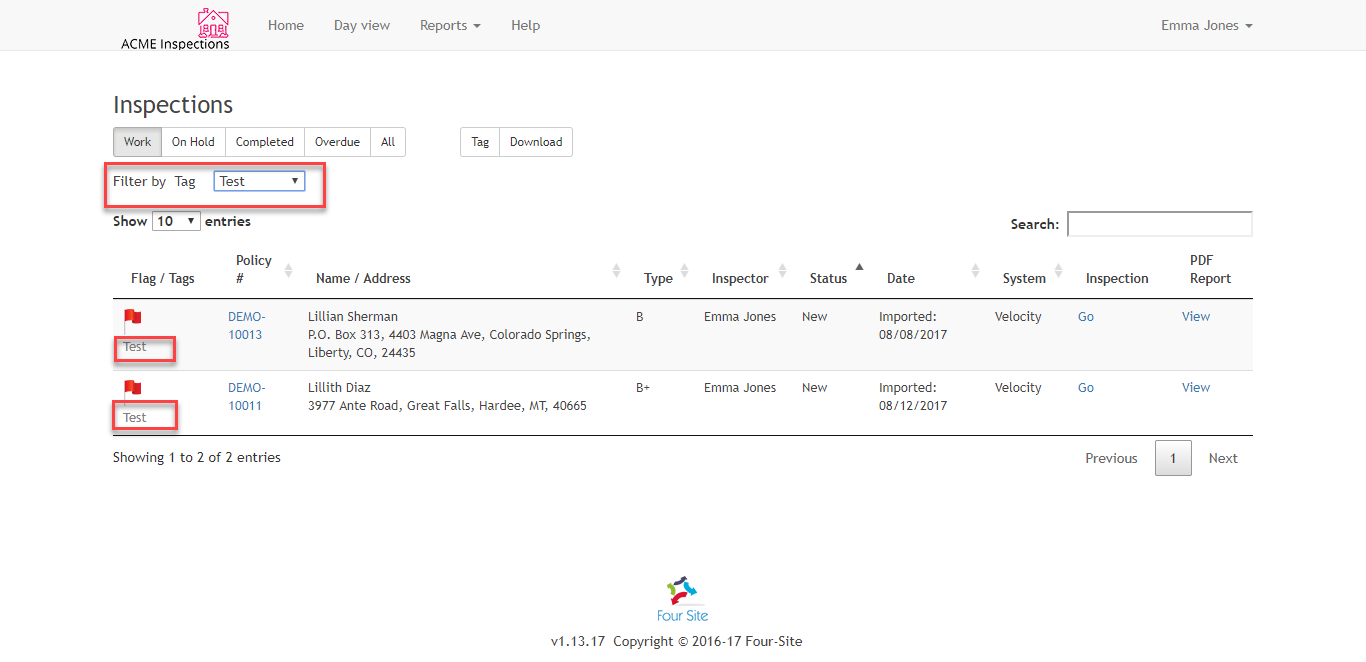 Tags are easy to use:
It's as simple as that! Using tags you will give you clearer visibility of your inspections, enabling you to focus on what's important or needs your attention.
Want to find out more about Inspection Tags -
Want to assign more inspections a tag?