Before using the Inspection Tags filter you first need to assign a tag or tags to inspections. You can then use the filter feature to show only those inspections.
Using Filter by Tag​
Go to your Home page to display your Inspections List. You will find the Filter by Tag field in the Inspections Menu section.
Click on the Filter by Tag dropdown field to display the list of tags: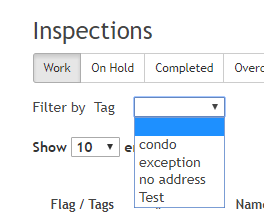 Select the tag from the list. The Inspections list will now only display those inspections tagged with your selected tag: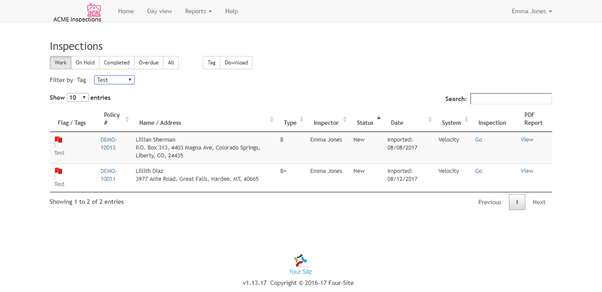 To show all your inspections, select the blank value from the list.
Need more help with Inspection Tags:
How will inspection tags help me?